Win prizes with a Formula 1 story!
Compete to win a designer bag and wallets that have experienced the unforgettable atmosphere of Formula 1 racing first-hand!
Sustainability is the #1 theme for us, so when we were renewing our Formula 1 banners, we had the idea to have the original ones designed and sewn into pieces that the new owners will use in their everyday lives while carrying a piece of the exciting Formula 1 story. We teamed up with the well-known British company BEEN London and a collection we are proud of was created.
We hope it will delight you too!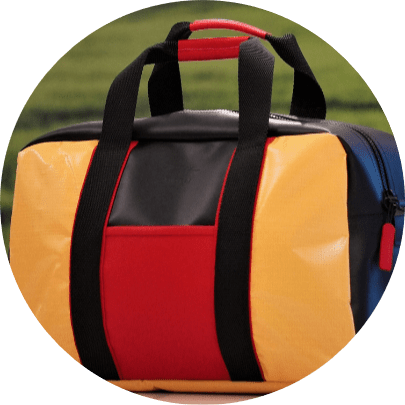 How can you enter the competition?
Sign up at: https://mydhl.express.dhl/cz/cs/registration.html, send a shipment with DHL Express abroad by the end of the year, and write SUBMITTED next to the contest post on Facebook.
As well as a bag or wallet, we're also competing for lots of other great prizes, such as a model DHL Express plane or mobile phone charging cables.